Introducing Lycksele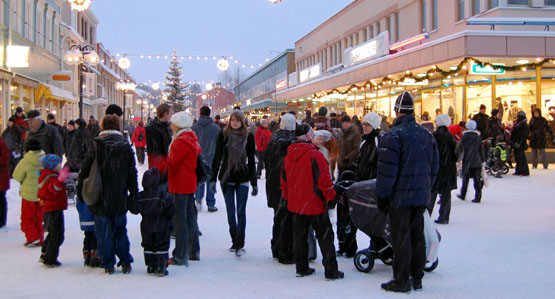 The municipality of Lycksele belongs to the County of Västerbotten and is situated in the south of the Province of Lapland. It covers an area of 5 636 km² and is almost rhombic in shape.

Population (2014-12-31)
The whole municipality: 12 208
The urban area: 8 500
Population density: 2.2 per km².
Communications
Lycksele is situated on the E 12 highway (the Blue Highway), ca 130 km northwest of the Västerbotten county capital, Umeå, and has good coach connections.
It has its own airport, ca 5 km from central Lycksele with three flights on weekdays and also flights on Saturdays and Sundays to and from Stockholm/Arlanda. The line is trafficked by Nextjet, and the flying time is 80 minutes.
Uppdaterad den 10 januari 2017