Information about Covid-19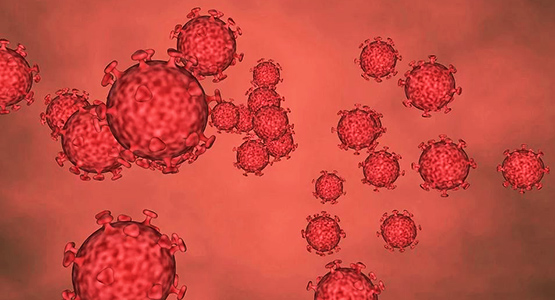 The public health authority´s current assessment is that the risk of the spread of the corona virus in Sweden is very high. Västerbotten Regional Authority has confirmed that there is a general spread of the infection in our society. This means that in Västerbotten County, there are cases where the source of the infection could not be located.
The county´s stakeholders continuously follow any turn of events related to corona; take a unified responsibility and work together so that, in the long run, they create endurance in work that is done within society´s important functions.
The responsible authorities have given the following recommendations Stay at home if you feel sick with a running nose, cough or fever, even if the symptoms are mild. Stay home as long as you feel ill. Wait for at least 48 hours after your recovery, before you can go back to work or school.
For those who work within elderly care or who take care of the elderly or other risk groups, it is extra important that you do not go to work if you have symptoms of respiratory infection.
You as a relative, should not make visits at the hospital or to an elderly care facility. Use the telephone and other digital contact options instead.
Wash your hands often, with soap and water
People over 70 years of age should limit their physical social contact
The Foreign affairs department (UD) discourages unnecessary travels to other countries
Consider whether your trip, within the country, is necessary. You should be able to take care of yourself if you become ill during your trip. If you fall into a risk group, you should seriously consider whether you should travel or receive visitors.
It is important that you act on the basis of correct and factual information. Be source-critical and do not spread any false information.
Every person/citizen has a responsibility and an obligation to do their duty and follow the restrictions and recommendations that are given by the responsible authorities.
The government has decided that, in all of Sweden, it is forbidden to organise public gatherings and public events with more than 50 participants.
Important to protect the elderly
To you who is overs 70 years old
Avoid close contact and crowds for example in shops, public transport or other public places/facilities.
You can take a walk and be outdoors.
To you who wants to visit a relative or friend who is over 70 years old
The government has declared a visitation ban to some of the country´s elderly care homes so as to prevent the spread of the covid-19 disease. Please keep in touch via telephone or through digital channels.
There is a very heavy congestion at both 1177 health care guide and the information helpline numbers 113 13, which results in a longer waiting time. Search therefore for information first on the authorities´ websites.
The municipality is doing this:
The new virus has given rise to many questions among the public.
Lycksele municipality is closely following the developments and acting in accordance to recommendations by the responsible authorities. The municipality conducts regular collaboration conferences together with the county council executive committee (Länstryrelsen) and other concerned authorities.
Lycksele municipality´s operations are acting now in an effort to cope with increased spread of infection. Among other things, a risk analysis is done for all of the municipality´s important services in society and regular collaboration conferences done with both internal and external parties
Pre-school, school and Adult-education
In Lycksele municipal´s pre-schools and schools, we continue to follow recommendations by the public health authority (Folkhälsomyndighet).
Stricter visiting procedures to specialized accommodation facilities have been introduced. You, as a relative, should not visit the hospital or an elderly care home. Use the telephone or other digital channels.
Stugträffen; open daytime activities at Skytten´s elderly care home as well as Solbackens day-time activities are closed until further notice. Total places for exchange care services have been reduced.
Keep in mind also that people who are over 70 years old are recommended to stay at home so at to avoid infection.
Other activities
Most of the municipal activities are open, unless otherwise stated. Examples include the public swimming pool and other recreational facilities.
Meetings and events
The government has passed a decision limiting the possibility of public gatherings and public events. The decision took effect from 29 march and the restriction implies a ban on all public gatherings with more than 50 participants. Digital meetings should generally be considered as alternatives.
How prepared is Lycksele municipality?
The municipality carefully follows developments and has a crisis management organisation which works according to different crisis plans. The crisis management organisation goes through the situation in the municipality´s own operations; makes sure which questions are coming in and later takes decisions on which measures are needed. The group has close contact with the county council executive committee (Länstryrelsen), Västerbotten Regional authority and other actors.
What happens if an employee of Lycksele Municipality is infected?
The municipality of Lycksele follows the recommendations that come from the public health authority and encourages employees who show symptoms of the sickness to stay at home from work.
Why are Lycksele Municipality´s schools and pre-schools not closed?
The public health authority recommends, at the moment, to not close schools and pre-schools. Lycksele municipality follows these recommendations. We constantly follow any changes that might happen.
Kontakta sidansvarig: Webmaster
Uppdaterad den 6 april 2020