English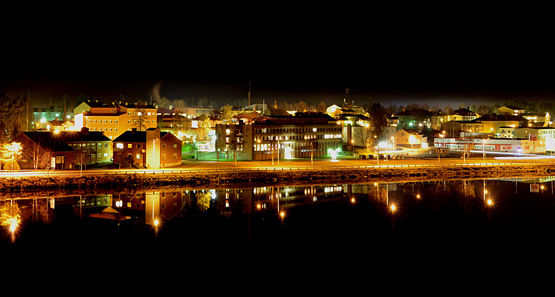 Lycksele in Swedish Lapland has been the hub of southern Lapland for several hundred years. All over Sweden it is therefore known as "Lapp Stockholm". Wilderness round the corner, proper winters, light summers and time for one another are features that give us gilt-edged lives.
Life quality here is higher than in most other places, and close to 900 companies create a prospering business life. Daily flights to and from Stockholm/Arlanda and a county hospital with an emergency ambulance helicopter are good proofs of Lycksele serving as a centre for communications and community services.
Here, on the municipal website, you will get basic facts about Lycksele, organized under four main headlines:
Introducing Lycksele, Living in Lycksele, Moving to Lycksele and Visiting Lycksele.
---
Kontakta sidansvarig: Webmaster
Fotograf: Marino Carlsson
Uppdaterad den 11 januari 2017